When you order directly from our online store both the wholesale and retail proceeds will benefit the South Texas Human Rights Center.  Click here for our online store. 
Donate to our general support* fund here- BORDERx General Support
BORDERx Print Edition is also available through
www.alibris.com/BORDERx-A-Crisis-In-Graphic-Detail/book/47580328
www.indiebound.org/book/9781087880297
www.betterworldbooks.com/product/detail/BORDERx–A-Crisis-In-Graphic-Detail-9781087880297
www.bookdepository.com/BORDERx-Mauricio-Alberto-Cordero/9781087880297
www.abebooks.com/products/isbn/9781087880297
www.barnesandnoble.com/w/borderx-mauricio-alberto-cordero/1136985777?ean=9781087880297
Order digital copies of BORDERx here: Amazon.com
For Amazon.co.uk
For Amazon.de
For Amazon.fr
For Amazon.es
For Amazon.it
For Amazon.co.jp
For Amazon.com.br
For Amazon.ca
For Amazon.in
For Amazon.com.au
For Amazon.com.mx
For Amazon.nl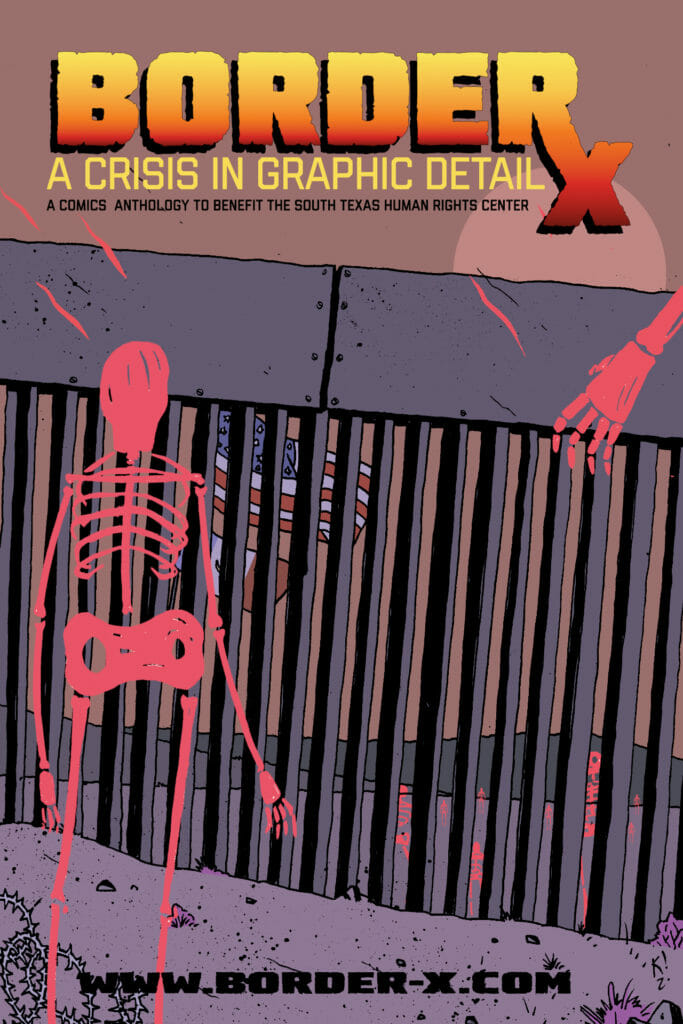 If you like what you see, we would appreciate your review! Read what others are saying here.
https://www.goodreads.com/book/show/53412011-borderx
Review copies can be requested through our contact form here.
*General support will help defray the cost of printing, shipping, translatiton and help us present the project and methodology at comic conferences and educational venues.
BORDERx is a sponsored project of Fractured Atlas, a non-profit arts service organization. Contributions for the charitable purposes of BORDERx must be made payable to Fractured Atlas only and are tax-deductible to the extent permitted by law.