BORDERx is a graphic study of the border crisis from a range of viewpoints. Over 70 writers and artists contributed stories and accounts of the border crisis. Several sworn depositions from detainees are represented in comics form in addition to  non-fiction, fiction and historic accounts. Available now in print and digital formats. 
Notable contributors include US Senator Jeff Merkley (D-OR), Peter Kuper (Spy Vs. Spy, The Metamorphosis, Ruins), Tom Hart (Hutch Owen, Rosalie Lightning), David Lasky (The Carter Family) Donna Barr (The Desert Peach), Dr. Warren Binford, Michael Bochenek Sr. Council Children's Division of Human Rights Watch, Walter Alice Sickert (The Army of Broken Toys) contributor and editor Mauricio Cordero (MIT).
The BORDERx Anthology Project has attracted artists from around the world. Argentina, Egypt, South Africa, The United Kingdom and of course the U.S.A. We are artists and writers united who are willing to stand in the face of oppression and to denounce it in words and pictures. We use comix as our medium and we have partnered with many other organizations to put the current policies on record. By diving deep into the details, we seek to bring context and depth beyond the headlines. The collected works are available in both digital and paperback and are available through most book retailers large and small. We continue to raise funds for the South Texas Human Rights Center who provide water stations, search and rescue as well as forensic recovery for migrants who take the treacherous journey to cross the border in search of a better life. We have also partnered with Project Amplify and Asylum Seekers Advocacy Program (ASAP) to bring sworn testimonies from migrants to the page.
BORDERx is a sponsored project of Fractured Atlas, a non-profit arts service organization. Contributions for the charitable purposes of BORDERx must be made payable to Fractured Atlas only and are tax-deductible to the extent permitted by law. 
Preview
Below are a few preview pages from the book.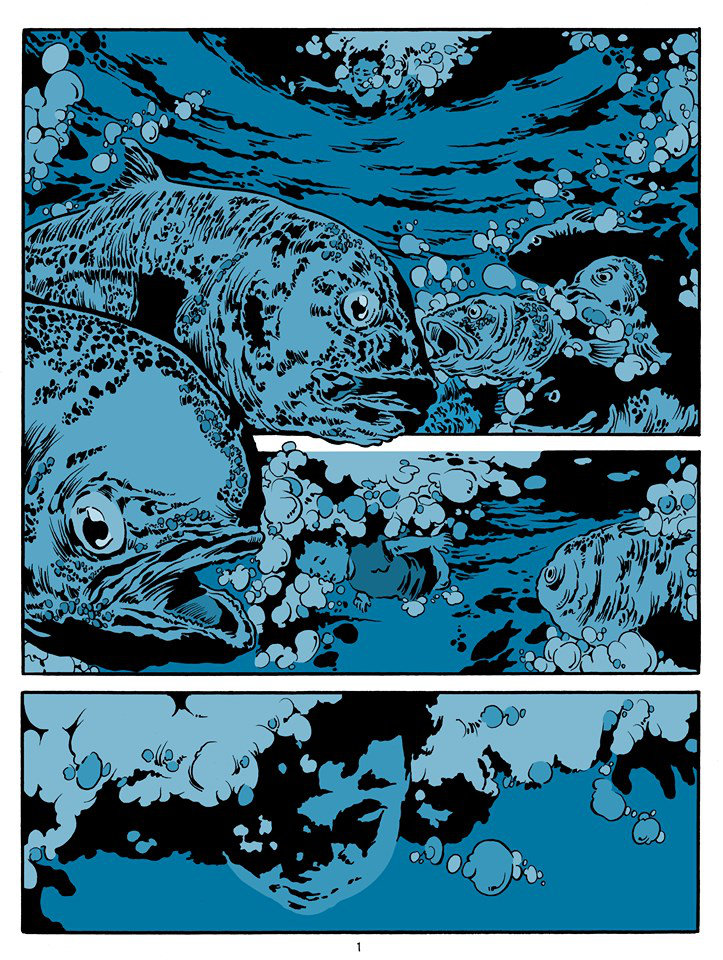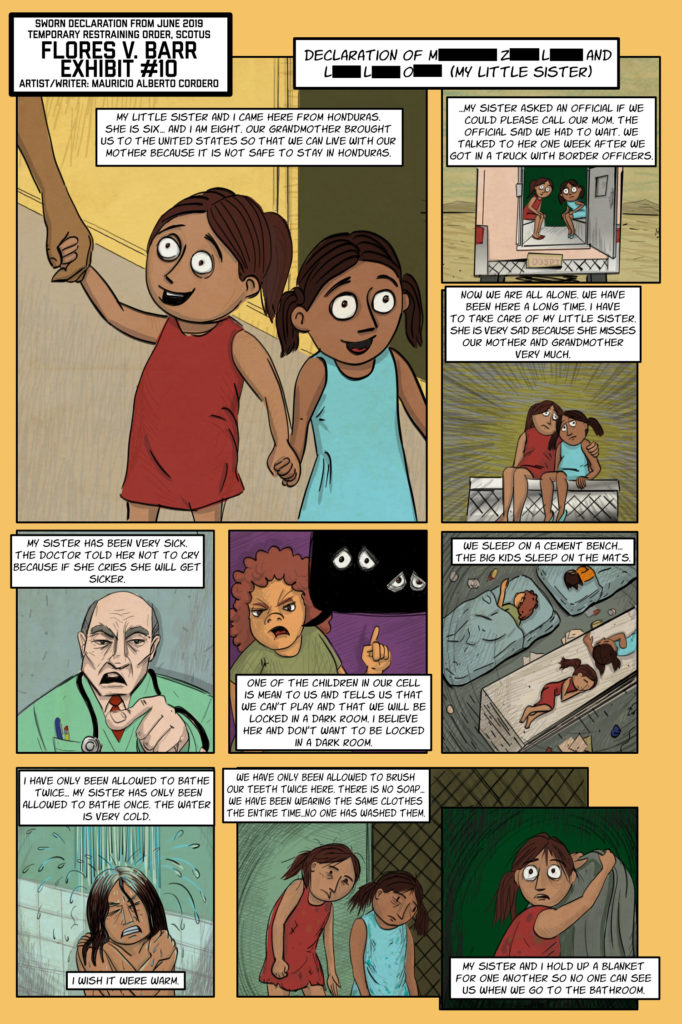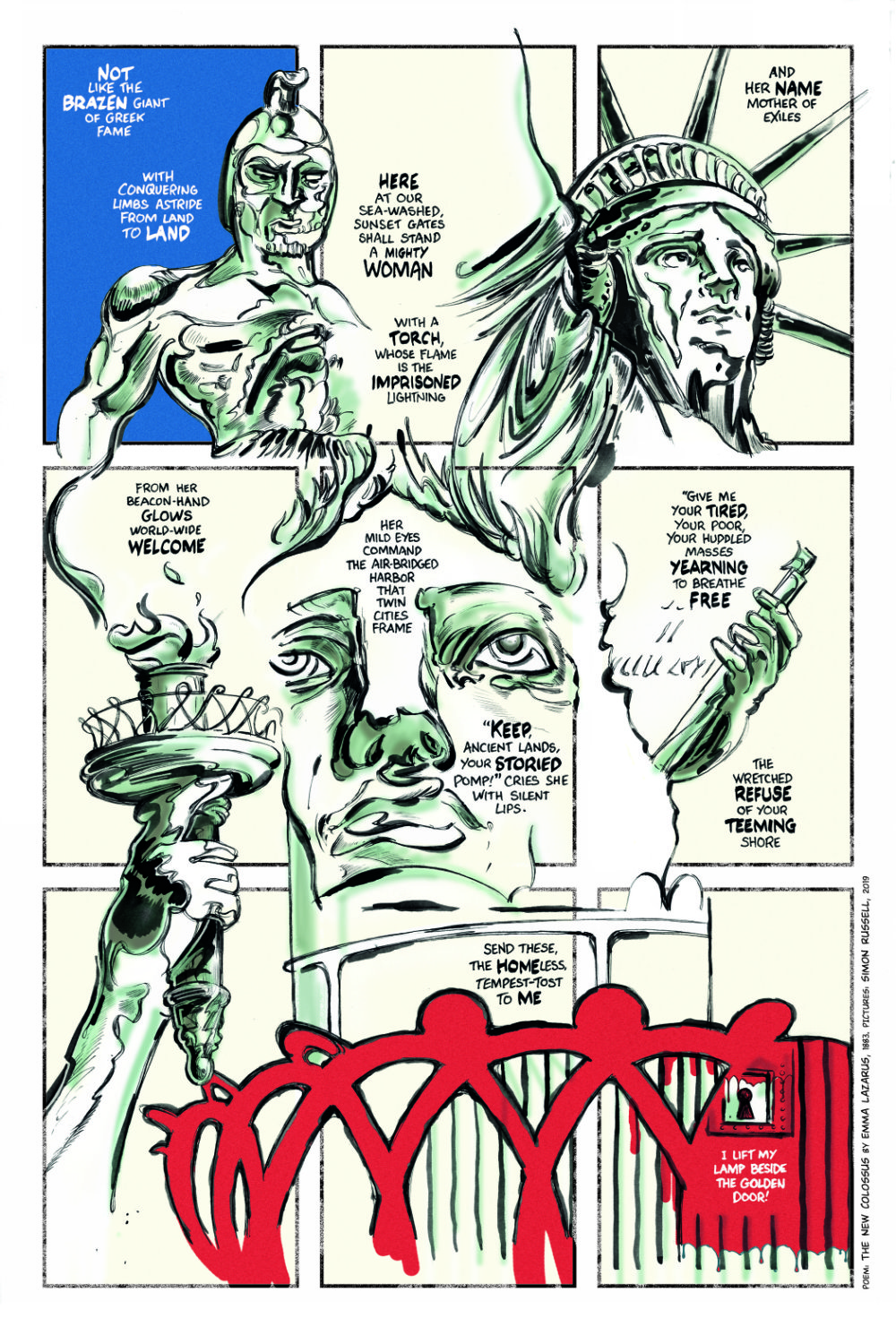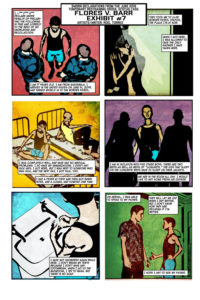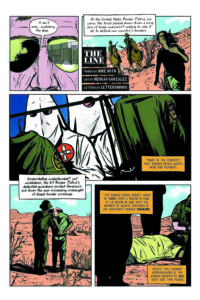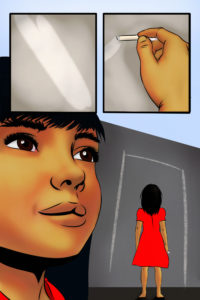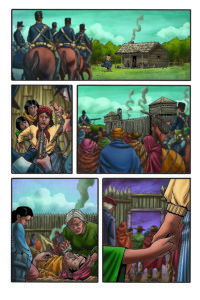 The South Texas Human Rights Center is a community based center dedicated to the promotion, protection, defense and exercise of human rights and dignity in South Texas.
STHRC is the only human-rights effort in Texas that works to prevent migrant deaths through: advocacy, organizing and public-education that targets the root causes of regional migration.
Placed over 150 water stations at the South Texas/Mexico border with plans to open 200 more by 2020.
Systematizing forensic data collection of unidentified human remains and mapping unknown graves in 18 Texas border counties.

Please sign up for our newsletter. We won't share your info and won't spam your inbox.